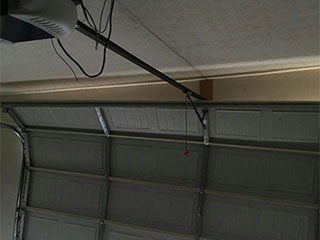 The opener might be the most important part of your garage door, as it is the motor that powers its automatic operation. As a result, even minor issues with this electro-mechanical unit can render your door completely inoperable. Because these devices are very complex, an expert is always required when it comes to repairing them.
A Sea of Choices
Every opener model has different capabilities and features that can either make it a perfect fit for your home, or a terrible one. Finding the right one, therefore, can be difficult. Luckily, you don't have to go about doing it alone. Our experts can guide you through the different options, recommending various upgrades and variations that you may want to consider. We'll also take into account a lot of varying factors, such as the climate in your local area, the weight and size of your door and how close your garage is to your bedroom.
The Best Products
We make sure that every client is fully informed about the smallest of details. Our inventory is always fully stocked with the latest models that become available from all of the industry's leading brands. From Marantec and Chamberlain's reliable chain-drive units to Genie and Liftmaster's silent belt-drive models. Any product we sell can be relied upon to last for a very long time.
Common Issues and Malfunctions
Even openers of the highest quality can sometimes suffer from a problem. The nature of their operation and the complexity of their job make it almost inevitable. Our team can help you when something like this happens. We can repair issues with the interior circuit board or replace worn out motor gears that keep the motor from being able to produce the necessary horsepower.
The Main Benefits
If you make sure to have your opener maintained on a regular basis, you'll be able to enjoy its many functions and benefits for a lot longer. These units are an excellent way of making sure your home remains secure from burglars, as many new models come with some type of rolling code technology, which alters the access codes your unit and its remote use to communicate each time you open your door. This type of feature makes it impossible for tech-savvy thieves to use your opener by hijacking its code via a frequency interference.
Everything You Need and More
Whether you're looking to have a new opener installed, or need to have a problem with your current unit address in a timely fashion, our experts at Garage Door Repair Brooklyn, NY can help you. Don't hesitate to reach out to us whenever you need something done to perfection.
Count on our team for:
Torsion & Extension Springs Adjustment
Garage Door Extension Spring Installation
Opener Sensor Replacement
Garage Door Off Track Repair